istyle has devoted more than twenty years to aggregating big data on cosmetics sold in Japan, from user profiles and purchase data, to review data, sales data from official online shop @cosme shopping and physical @cosme stores. Today, @cosme has evolved into a unique marketing platform for universal use throughout the cosmetics industry.
Typical marketing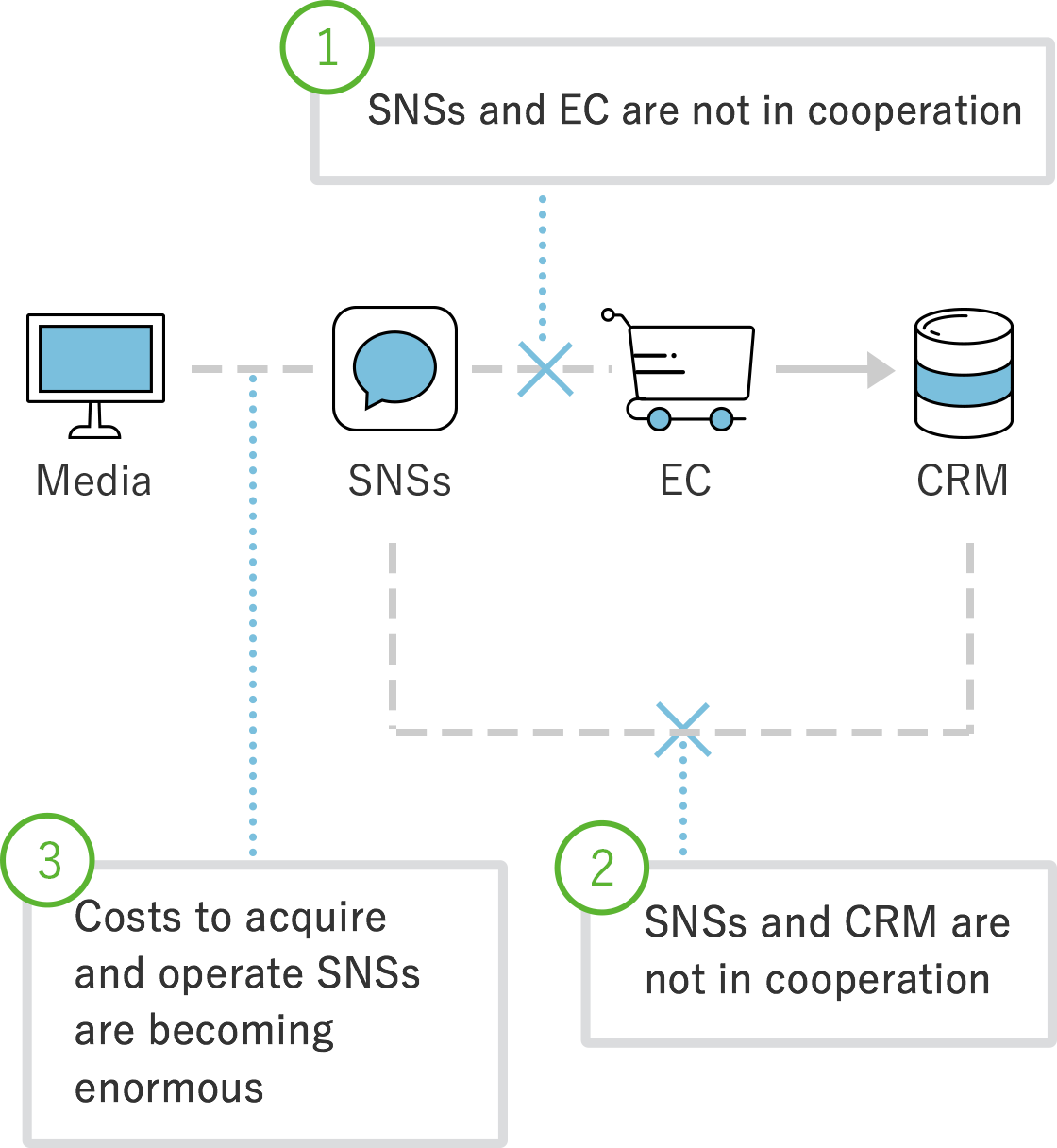 The istyle business model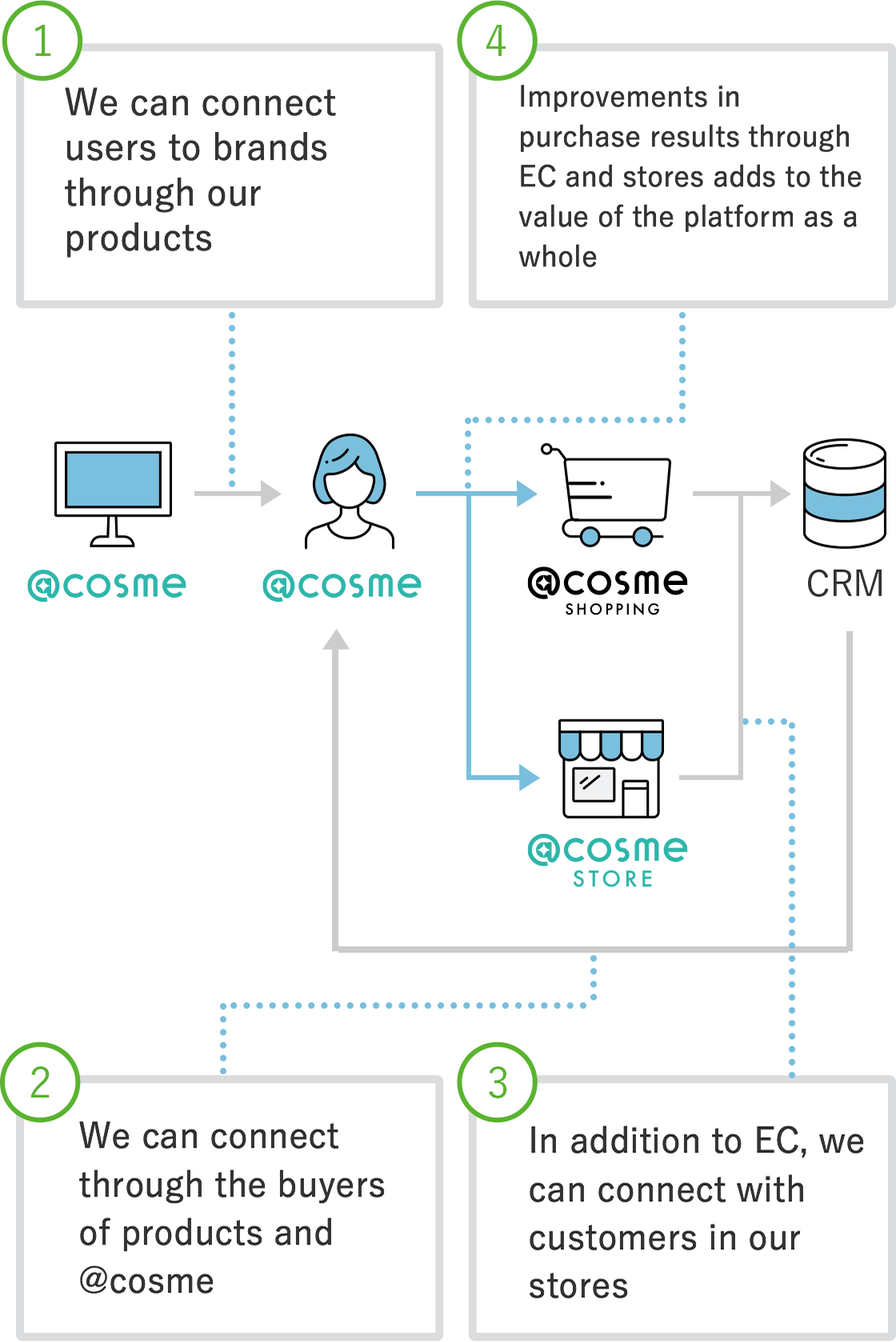 In the future, we will expand beyond brands to become a platform that connects not only stores and beauty specialists, but all things, ideas, people, and places related to beauty.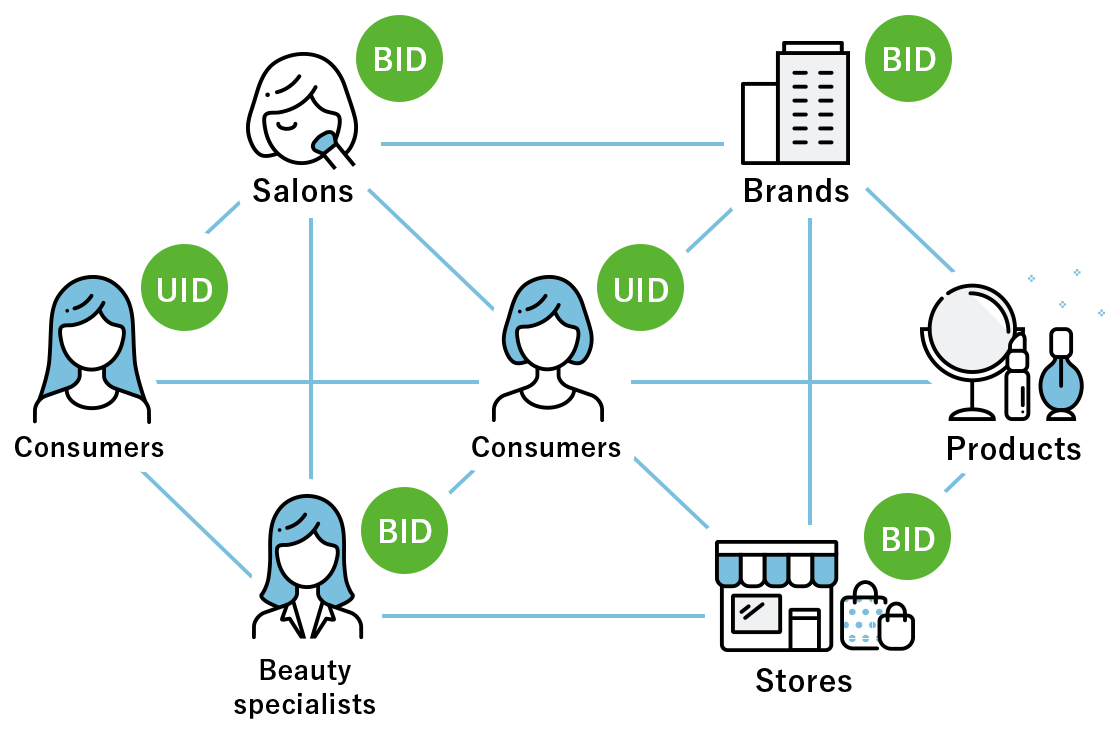 Click here to see a concept video outlining the global goals for our beauty platform